Every year, the FinTech and WealthTech industries look forward to the updated version of the T3 & Inside Information Advisor Software Survey.
If you're not familiar with the Survey, it's one of the most widely respected and referenced attempts to quantify what technology advisors are using, what they want to see more of, and which solutions they like best.
Researched, compiled, and written by industry titans Joel Bruckenstein and Bob Veres, the Software Survey gives a look at how the technology companies who serve financial advisors rank based solely on advisor input.
This year, Kwanti again placed well in two categories: Investment Data & Analytics, and Economic Analysis & Stress Testing.
Investment Data and Analytics Tools
We are excited to see that once again we are at the top of the list when it comes to user ratings in this section. We also have the fourth highest market share. We saw an increase in both user ratings and market share from 2021 to 2022.
"The market share leaders in this category, all the way down to number nine, all feature extraordinarily high user ratings–led, as usual, by Kwanti, which allows advisors to create detailed portfolio analytics and prospect proposals based on a deep dive into current holdings.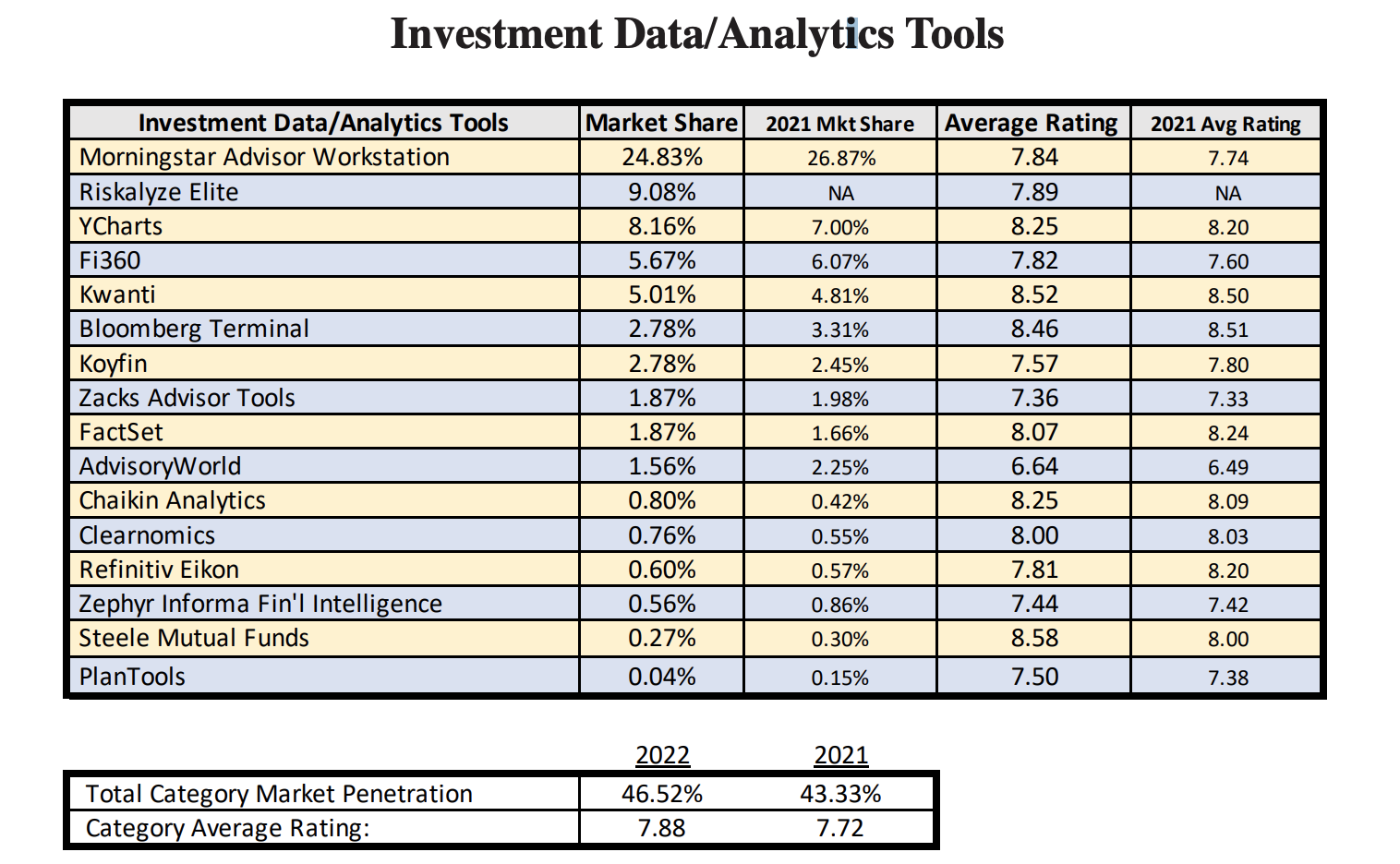 Economic Analysis and Stress-testing
In the Stress-Testing category, Kwanti was the number one user rated tool, beating out Bloomberg Terminal.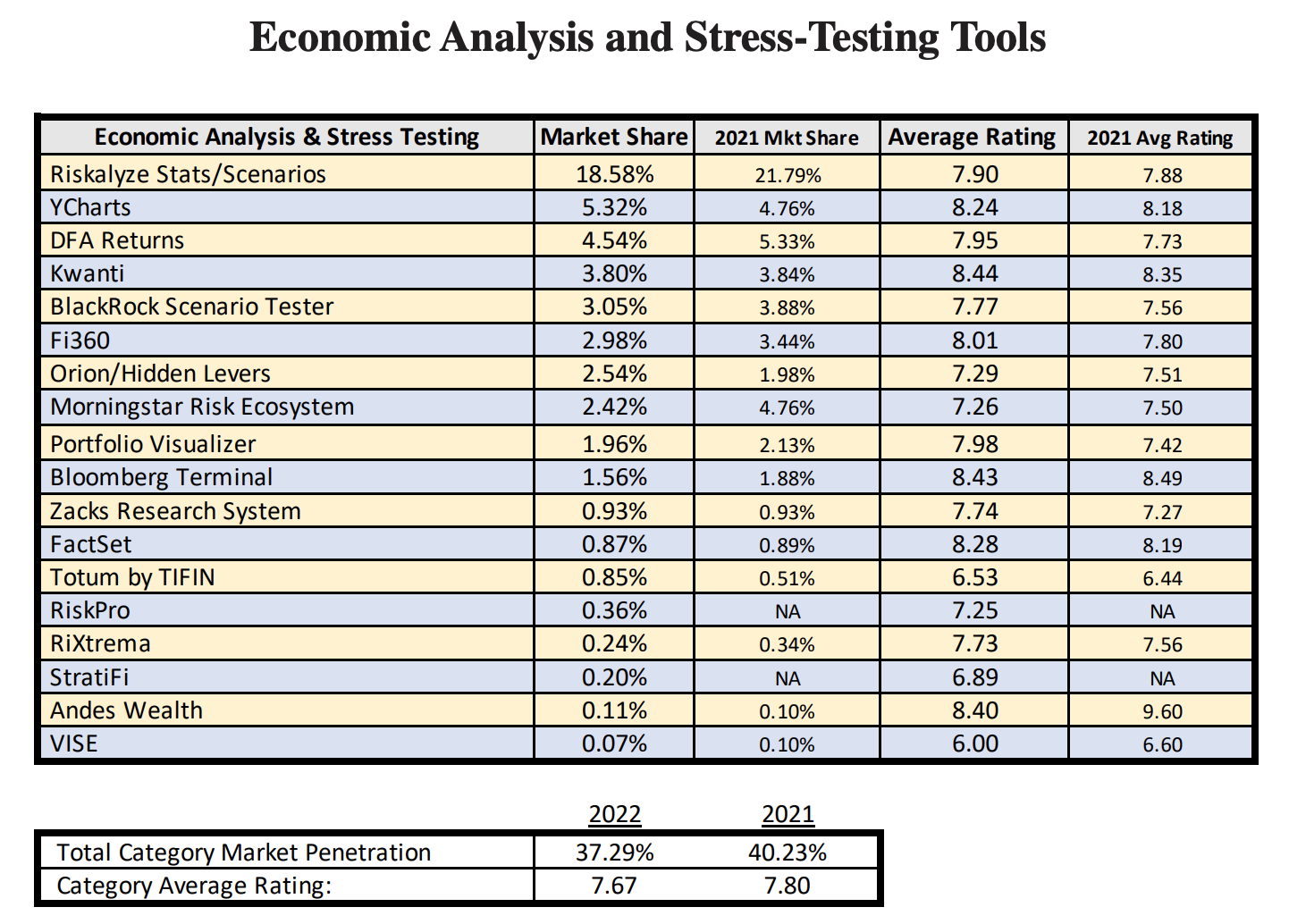 In both categories, Kwanti was one of the highest-ranking tools named by advisors who are considering adding an analytics solution to their firm over the next year.
In addition to our core rankings in the two categories above, we were also honored to receive mention as a Portfolio Management/Reporting Tool that advisors are considering.
Why Does Kwanti Rank High in the T3 Advisor Software Survey?
Our user ratings and market share placement in both categories confirmed what we hear from the advisors who subscribe to our system every day.
We have always and will continue to approach development and innovation with an advisor-first mindset. While many software solutions will talk about how much they listen to advisor requests, we follow through and put the most asked-for items into action.
To read the complete T3 Advisor Software Survey, click here.
Ready to see why advisors consistently give Kwanti one of the industry's best user ratings?