Now available to all subscribers at no extra cost
Kwanti has always been powerful when it comes to deep analytics of your portfolios and models, and we are constantly looking for ways we can add more useful tools for users. Introducing our latest feature: editing Model History within the application.
Model History is the ability to add a model portfolio's history of changes to achieve a more realistic illustration and performance calculation. For example, you applied tactical changes to the model, and you want Kwanti's simulation to follow these changes. Previously, the only way to edit model history was through an import of CSV files. With this enhancement, you can edit the model history within the application, without the need for CSV imports.
Add multiple rebalance dates
First, open the model portfolio in Kwanti and then select 'Edit history' under the 'Edit' menu.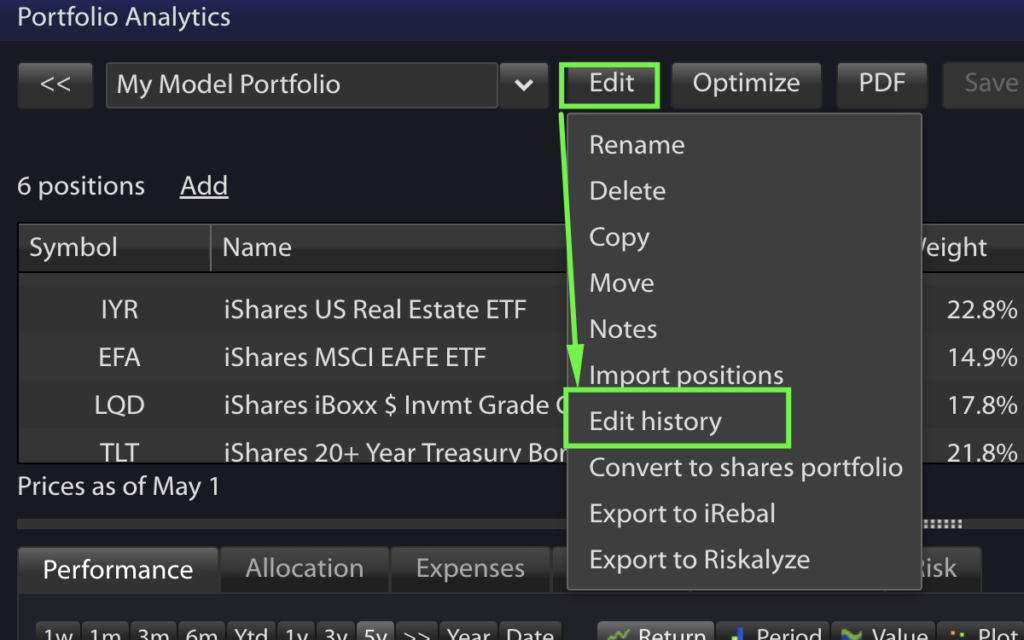 The Rebalancing history screen will appear, and you can then add your first rebalancing date. If you'd like to use your current model holdings as a starting point, you can copy the weights from current positions.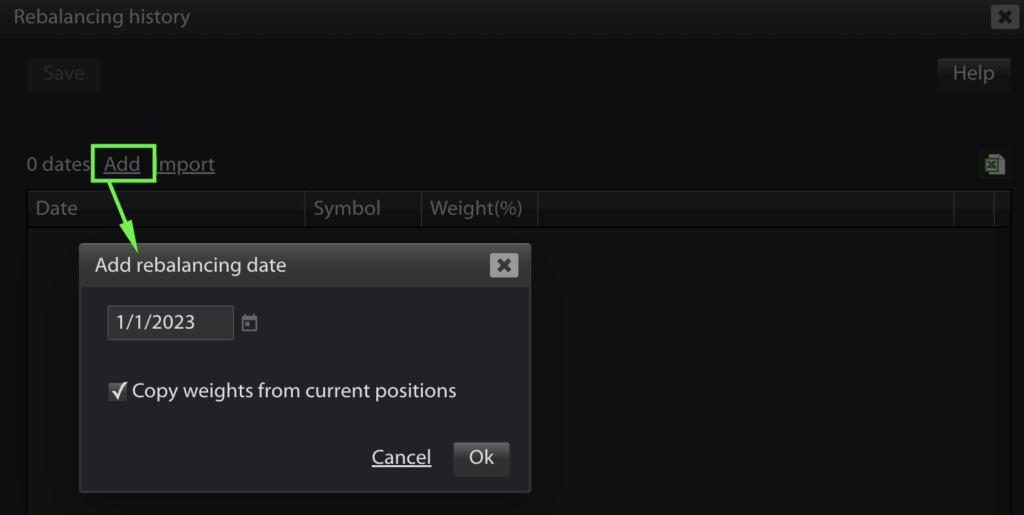 Edit positions and weights
After the first rebalance date is chosen and displayed, you can then edit the positions and the weights, and then add additional rebalancing dates as needed. When viewing a model with history, the performance will go back as far as the earliest rebalance date provided.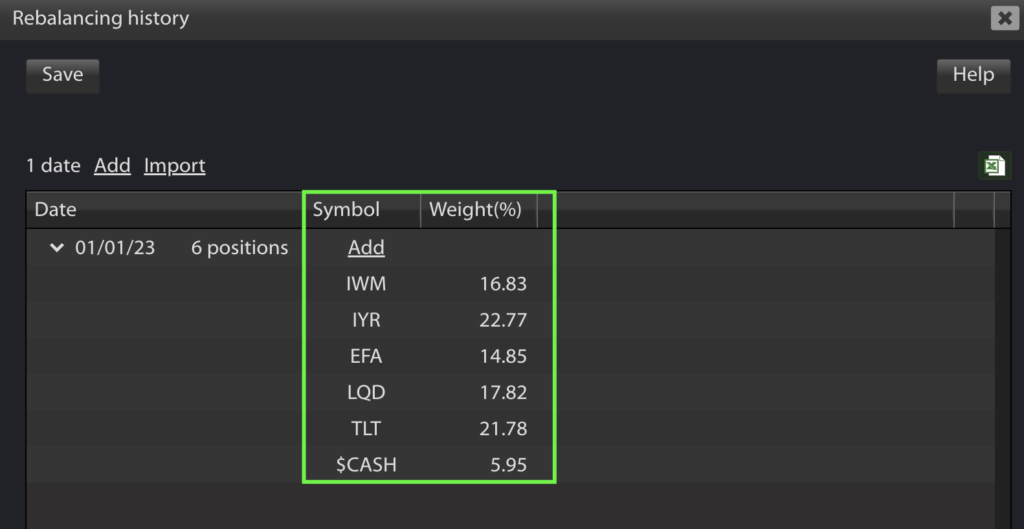 View or modify the rebalancing history
You can view or modify the history of a model at any time and can click on each row to expand the position detail for a given date, or click the 'Date' column header to expand all dates. You can also edit the position details for any date by modifying the symbols and/or weights.
To visualize the rebalancing history, you can view the value chart with the 'positions' option turned on, which will display the breakdown of value by position over time. View more details and watch a tutorial of the Model History feature in our documentation.